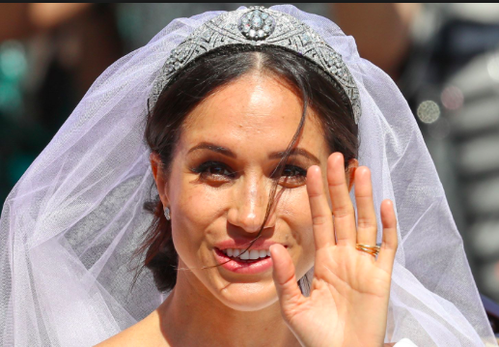 The rather unkindly referenced "Markle Debacle" saw some ABSOLUTELY FABULOUS hats emerge. 
BTW Meaghan- HAIR!!! I wanted to pull my bobby pin out of Miss 6's school pony tail and slick that pesky wisp back behind your ear.  EVERY girll with long hair knows that wisps drenched in hair spray are more like birch broom stick needles than "romantic and wispy". NOTE TO SELF - at wedding number 3 do not do "the wisp".
Now back to the hats.......None more Ab Fab than my favourite Royal (Princess Anne's) daughter - the gorgeous Zara Tindale who looked very "Patsy" during the Gospel Preacher's sermon from the Mount. Get it?  Mount!  Giddy up! You horsey love.  Love you Zara and love your black buckram bit of nonsense on your head too.
At 9 million months pregnant you reallly rocked the vintage racing green housecoat.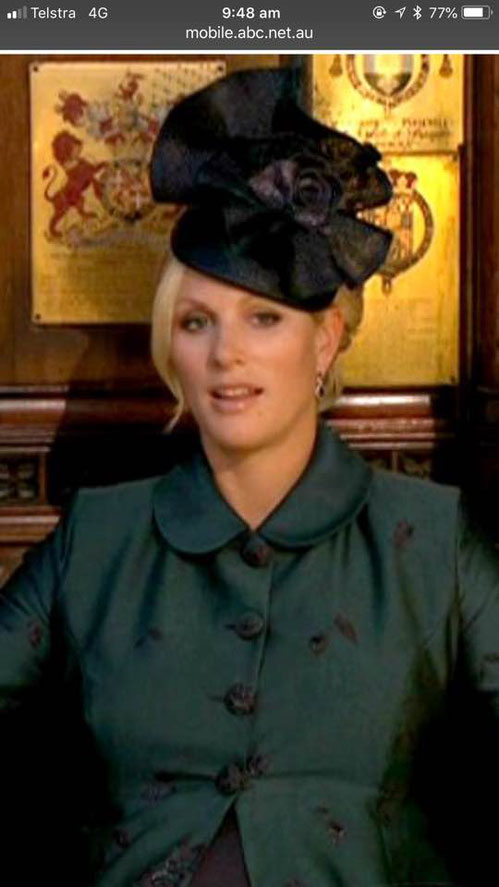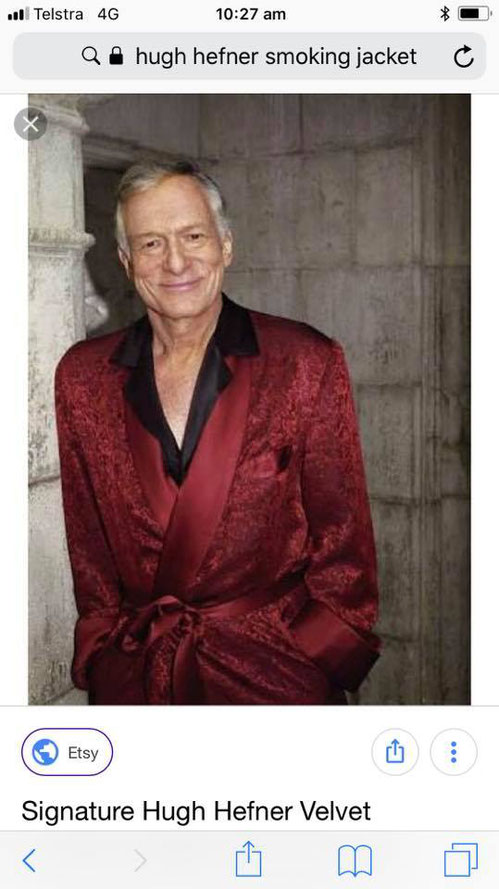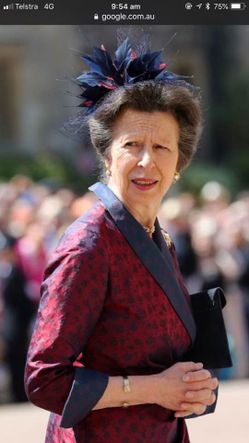 I wish I coud say the same for your Mummy's "smacked in the head" feather fail.  What was Mummy thinking when she donned Hugh Hefner's smoking jacket?
Then of course egg yolk frisbee head (I am only being mean because she stole my future second husband George - the cool barman at "THE" wedding reeption - plus her body is AMAZING after popping out twins 9 months ago.  (My own body still retains its baby fat 6 years after the last of my brood emerged to the world via the sun roof).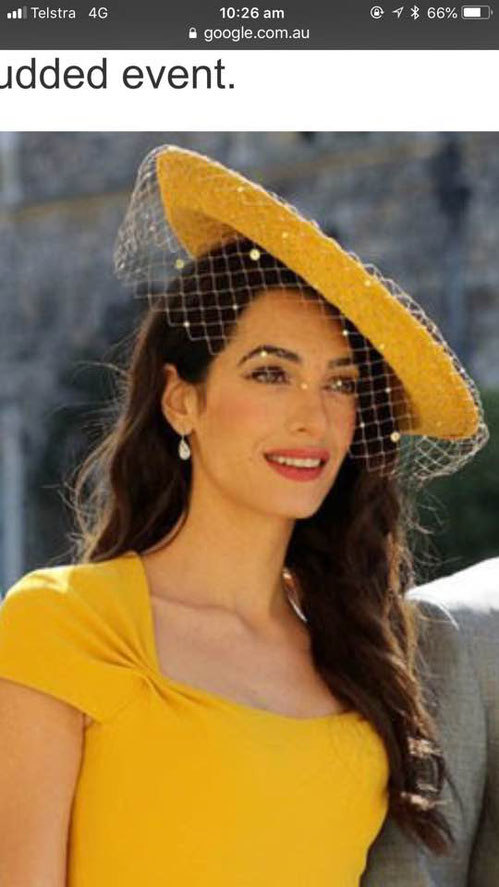 Then of course, the world's most revered feminine leadership role model - The Baked Bean - resplendent in Pea Green and Violet.  HRH never fails to fill us with pride and respect for older female role models holding their proverbial together in the face of family.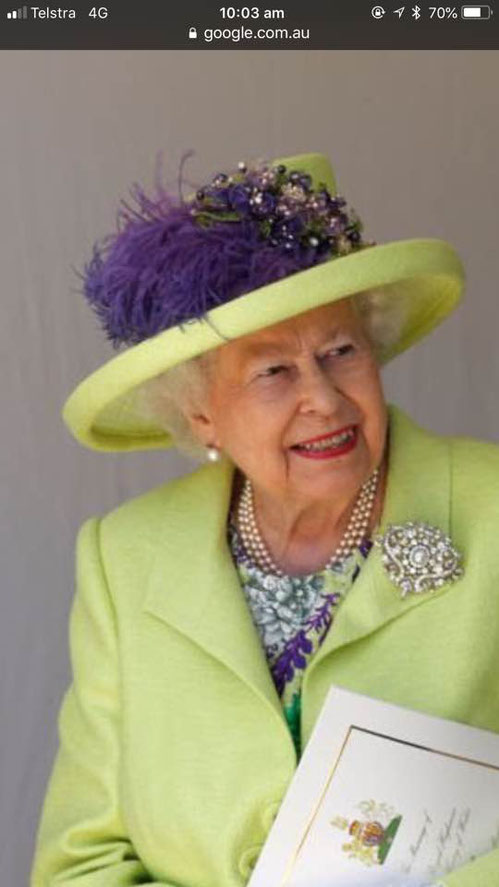 Now who have I left out.
Oh Dear.  Of course its the non-Royal Princesses.  
Beatrice.  Looking like an airhostess from the 70's with that Pill Box white ice-cream bucket. What was her stylist thinking!!!!
(My older, smarter brother, current President of the Queensalnd Master Builders Association used to rather unkindly refer to hosties as trolley dollys in his youth.  But we do agree this is over the top.
Up Up and Away with TAA the friendly, friendly way...for those of you in Australia old enough to remember this airline....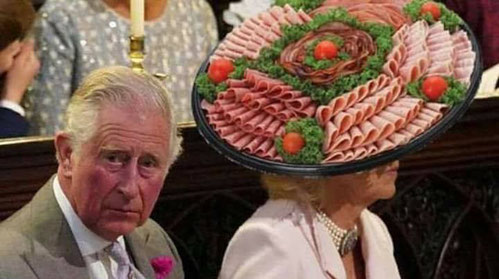 Now, to  my favourite hats of the day.
Camilla's "Meat Plate of Luncheon Sausage, Mortadella and Salami" - seriously though - when I saw this image I did giggle but thought it terribly unfair because I thought her pink flamingo feather frisbeee was DEE VINE - and it quivered every so deliciously when she was shaking with laughter and trying not to wet her Tena Pad when she was dying in side with laughter at the Gospel Preacher from the Bues Brothers who was banging on forever from the Sermon on the Mount.
Charles Spencer proves that wedding third time lucky is his best move with Karen wearing a drop dead gorgeous "Star Trek meets Downton Abbey" bit of frou frou.  Lovely. Adorbs.  Seriously my favourite E.V.E.R hat.  Even Mr Big On Hats - said - How did he score that gorgeous babe?
Serena Williams.  Gorgeous.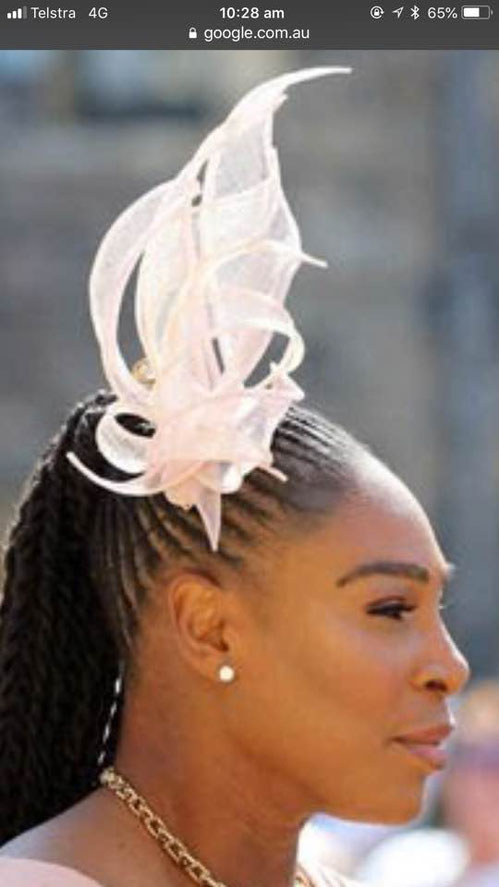 Till next time - and yes, for those of you who reached the last line of this blog entry - there is free shipping for all my rural followers of Big On Hats - till June 30.  When you get to check out you will notice that the shiping charges have been removed.  
Love Madame Big On Hats. xx